About Mercedes
Mercedes has had a lifelong passion for horses. She has been riding as long as she can remember starting in her native Argentina, and in everyplace she has lived and visited.
Her goal for River Edge is to create a serene, natural habitat for horses, to provide the best quality service and individual care and management of each horse.
For our riders to acquire horsemanship and riding skills the natural way, by interacting with the horse, by tacking up, grooming, by learning about horses from horses in a supportive environment.
This interaction develops the kind of empathy that is required to achieve mutual understanding and communication between horse and rider.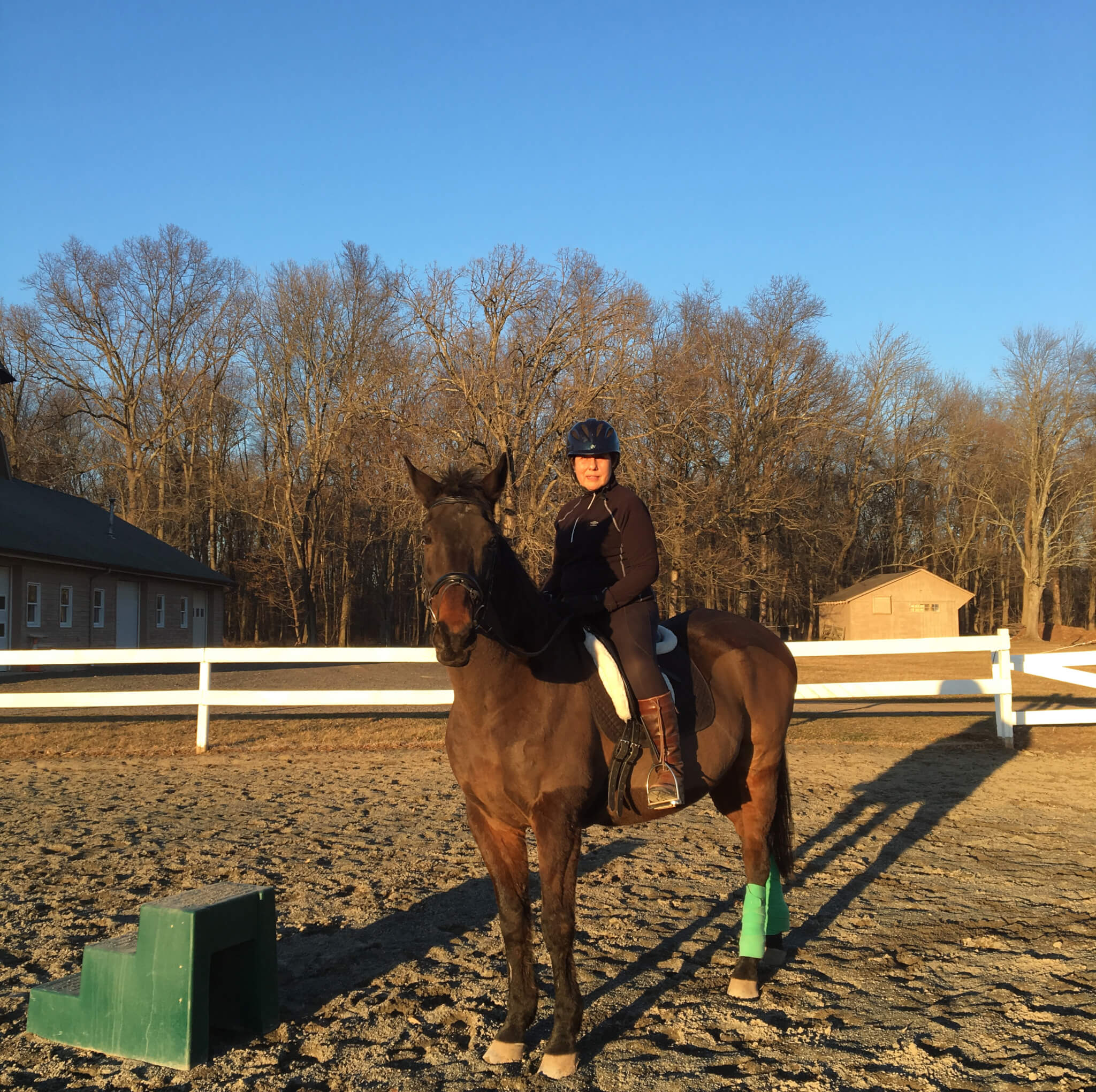 Mercedes Rolandelli
Proprietor
"…And God took a handful of southerly wind, blew His breath over it and created the horse."
- Bedouin Legend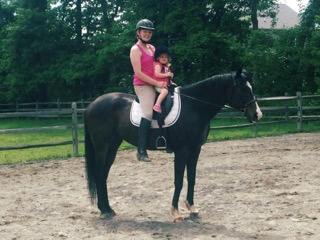 Elizabeth Middlemark Mongno
Riding Instructor
Elizabeth Middlemark Mongno, our Camp Riding Instructor, grew up on Long Island and rode at her Grandparent's farm until she was 7 (her first pony was Roger, a retired circus pony) she started showing at age 9. She considers herself lucky to have ridden some really nice horses and ponies growing up and learned from awesome trainers.
Elizabeth specially remembers an amazing horse named "Desi" who she owned and rode while she was in college.
Elizabeth is a High School math teacher in Summit, lives in Whitehouse Station with her family, husband Jim, 2 kids, 3 horses, 1 giant rabbit, 10 chickens and an 8 month old giant Alaskan Shepherd named Tonka.
We are very lucky to have Elizabeth as our Riding Instructor, she has been teaching at River Edge Farm since 2007. Her patience, humor, and caring approach to teaching makes learning to ride easy!