We are very excited to offer "rainbow lunches"!
What are rainbow lunches?  We believe that eating a variety of different colored fruits, vegetables and meats provide essential nutrients and enhances our daily food intake.
We have created a lunch menu for our campers that is:
• visually appealing
• well grown
• carefully produced ingredients
• locally and seasonal produced
• simply cooked to preserve their nutritional value.
• Prepared from scratch
• Organic when possible
• No GMO's
We can also provide dairy, gluten, nut, and meat free lunches.  Part of our "green curriculum" includes the topic of "food miles" that is the distance travelled by some of the food we eat. Campers will learn about locally sourced food with a focus on sustainability. They will learn about their food choices, the health of the community, the environment and themselves.
We are hoping this knowledge will foster sound nutritional practices, responsible food choices, and environmental stewardship.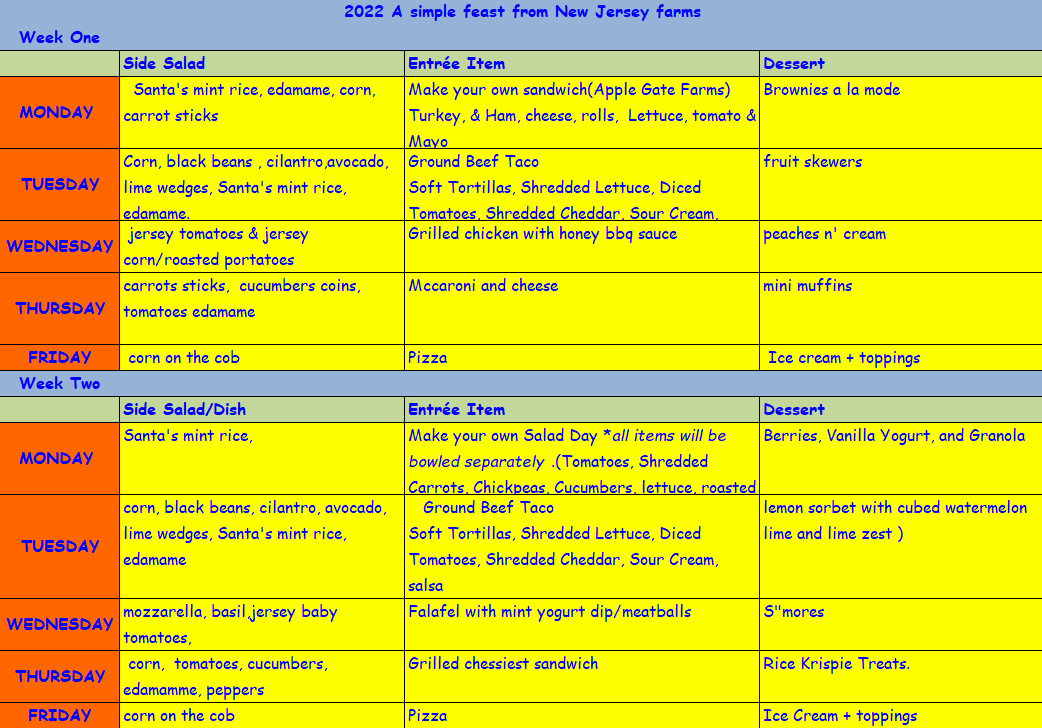 Address: 1575 River Road East Bedminster, NJ 07921    <>   Phone (908) 420-1274